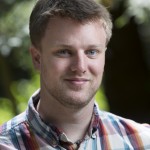 My name's Doug Youd, I'm a solutions architect, mostly on the pre-sales side. Currently I work at Cumulus Networks, helping drive innovation in the networking field.
I've previously worked as an cloud architect, electronic engineer, Systems Administrator and did my time on an ISP helpdesk. If you're interested in my career, I'm on Linked In. I'm very passionate about my work and often referred to as a bit of a technology evangelist.
I'm also on twitter as @cnidus from time to time.
This blog is to keep track of things I discover in my work; scripting, research, problems, technical papers I write etc. I'll also be presenting some of the things I find interesting outside of work…. likely related to car modification.
Hopefully this is of some use or interest to others too.
-Doug